Job Overview
Edit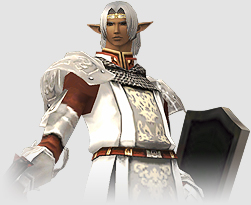 Available after completing the quests A Squire's Test, A Squire's Test II, and A Knight's Test.
Paladins (PLD) specialize in close-range combat, just like Warriors. However, through long hours of spiritual training, paladins have acquired the ability to cast White Magic spells, making them even more valuable on the battlefield. Through the use of Shield Mastery and the ability to wear the heaviest armor in the game, Paladin fills its niche as a tank specialist.
Spell List
Edit
Artifact Equipment
Edit
Paladin Guides
Edit
Ad blocker interference detected!
Wikia is a free-to-use site that makes money from advertising. We have a modified experience for viewers using ad blockers

Wikia is not accessible if you've made further modifications. Remove the custom ad blocker rule(s) and the page will load as expected.